HBAP Pitch Winner Dr. Reena Gajjar: Pursuing Entrepreneurial Excellence
Kelsey Burhans | July 2020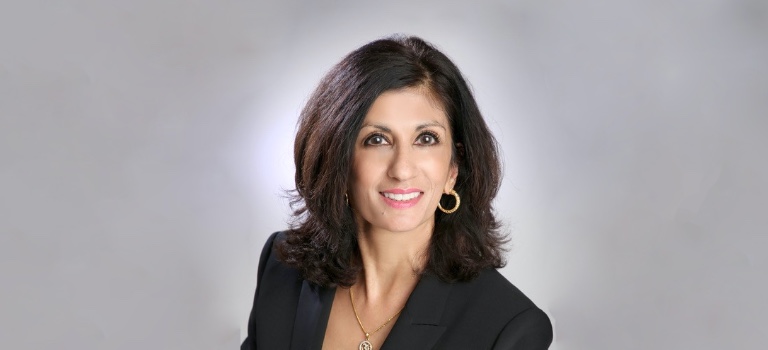 The inaugural Pitch Competition for the Harvard Business Analytics Program was marked by the superb quality of its contestants, none more so than competition winner Dr. Reena Gajjar and her company Minis4Me. Reena's preparation, passion, and motivation were apparent in early stages of the competition, having continuously honed her proposal over many months in HBAP. The vigor with which she approached the final round – a live pitch event in front of three influential judges and hundreds of audience members – left little doubt about the fortitude of Minis4Me and its founder.
Inspiration and Instinct
"It's okay to go by your instincts if you've spent a lifetime developing them," asserted Paul Maeder, Chair and Founding Partner of Highland Capital Partners, as he met with Dr. Gajjar after her win. Although she brought a plethora of data and documentation to support her pitch, she also brought years of insight and expertise that have been instrumental in growing Minis4Me.
In her early life, Reena showed immense drive, graduating from high school at 16 and progressing from college to dental school by age 19, a feat which required special exemption given her rapid advancement. After becoming a prosthodontist, she dove headfirst into a range of ventures including starting a training institute, launching a software company, and developing a skin clinic associated with her practice as the pilot for a franchise model.
Despite undeniable evidence of her academic and entrepreneurial prowess, Dr. Gajjar still faced personal and professional challenges. As a woman of color, she was often met with certain prejudices – in one memorable example, conferences in her field would restrict her access by classifying her among the "wives," even after confirming her credentials as a doctor. On top of this adversity, Dr. Gajjar faced a significant personal upheaval that forced her to tap into a wellspring of internal strength and begin her life anew. She humbly credits her children for helping her forge a new path, but it is apparent that Reena's immense aptitude and power of will were the guiding forces on her journey to becoming the leader she is today.
Minis4Me: Then and Now
For many these challenges would serve as obstacles to success, but Reena instead used them as fuel to propel herself into the next phase of her career. With the accumulated inertia of these experiences urging her onward, she turned her energies toward the formation of Minis4Me. Following multiple interactions with patients who suffered eye and skin infections resulting from expired cosmetics, she created a solution which could meet both the health and consumer needs of cosmetics users. By transforming the traditional cosmetic approach into a compact, customizable subscription model, Minis4Me optimizes how consumers purchase makeup, reducing waste and negative health effects while offering increased optionality.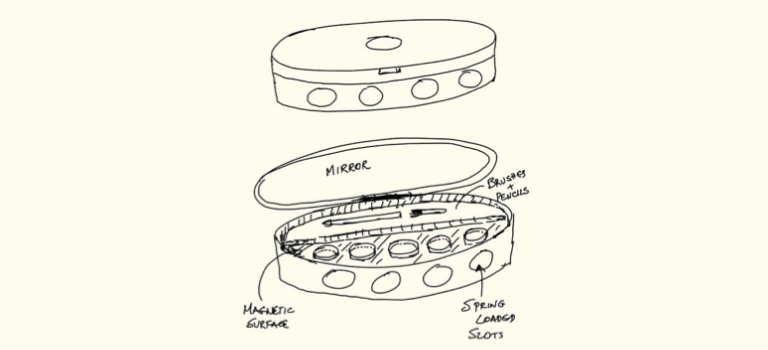 Dr. Gajjar's novel idea demonstrates a clear value proposition, limiting production cost and simultaneously providing a tailored and affordable product, but as with any new venture, there was substantial groundwork to move Minis4Me in the direction of market readiness. Prototyping proved challenging, hampered by design and manufacturing challenges that required a specific engineering skillset. After some trial and error, the right expert was found who could execute Reena's vision to its custom specifications. Reena also took the time to meet with industry leaders, consultants, and manufacturers from around the world who offered an array of perspectives to inform her company's growth. The concept continued to gain traction, bolstered by a successful crowdfunding campaign, a growing contact list, and the support of influencers and larger makeup brands.
Perhaps most informative to the evolution of Minis4Me was its intentional focus on inclusive design, and the effort to craft a product which truly met the needs of its market. A survey to assess consumer preferences received over one thousand responses, and a diverse group of women composed the color selection team, establishing an array of cosmetic choices. Reena was also approached by leaders in the trans community, prompting meaningful conversations about the appeal for makeup that supersedes gender norms and accounts for transitioning skin types. Minis4Me's design process incorporated a vast spectrum of human experience, including market segments who are often underserved by traditional cosmetics, ensuring that the product could achieve broad adoption upon launching.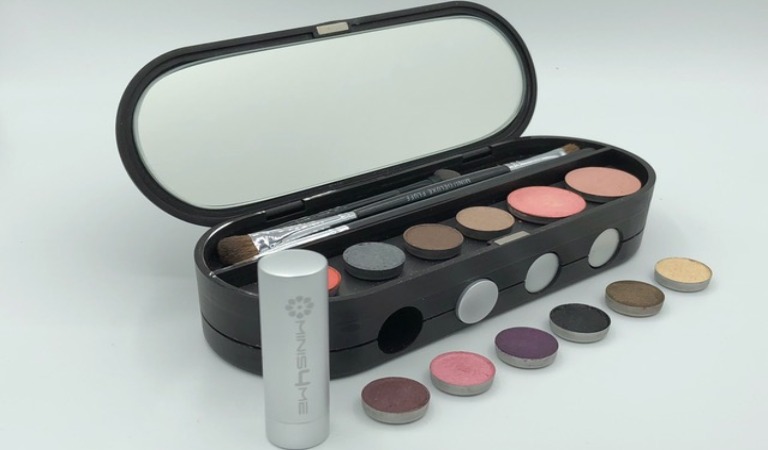 Funding to Flourishing – What's next for Dr. Reena Gajjar and Minis4Me?
With all of these critical developments behind her and a revitalized approach to the mission of Minis4Me, Dr. Gajjar is optimistic and energized about the future. She notes that leveraging her experiences and connections in the Harvard Business Analytics Program has aided her next steps, and that winning the pitch competition marks a huge milestone from which to continue growing. "I'm in complete shock. I wasn't expecting this, but I am so grateful to be representing women entrepreneurs and the HBAP community."
As she plans the next phases of the business, Reena is eager to implement the strategies and advice gleaned from her post-victory discussion with Paul Maeder. After acing his pop quiz about her company's standing thus far, Paul offered sage wisdom about how best to pursue subsequent milestones. Critiques and compliments were supplied in equal measure, plans were laid for sustainable expenditure, and a targeted investor approach was recommended. Paul quoted his mother's advice that "the guests remember the meal if they leave a little bit hungry," noting that a balance between modest, undervalued forecasts and outrageous optimism which lacks credibility must be struck in order for entrepreneurs to pique investor interest and land subsequent meetings which will result in funding.
With all of these recommendations and connections added to her already teeming skillset, Reena is enthusiastic about the potential trajectory of Minis4Me. She aims to acquire funding and begin production in short order, with consumers already clamoring to try her brand. The rollout might also be augmented by a pivot within the cosmetics industry from in-store to online purchasing due to the COVID-19 pandemic, positioning Minis4Me to meet that burgeoning need. More than anything, though, Dr. Reena Gajjar hopes to foster an organization which is not just financially successful, but also generates inclusive opportunities for others, regardless of their background or current circumstances. "I want people to know that, wherever they are in life, they can make a change – that everything they dream of is possible." Under her leadership and mission-driven vision, there is little doubt that this is true.
Citation for this content: Harvard Business Analytics Program