Career Ready Resources for World-Class Leaders

The Harvard Business Analytics Program (HBAP) is committed to helping students clarify, develop, and execute their professional goals. As an HBAP student, you will have access to a variety of tools aimed at enhancing success for both your career and your organization.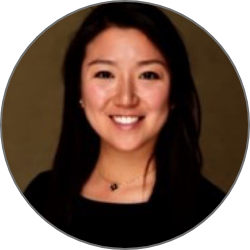 "Career Services helped refresh my resume and profile with a renewed sense of confidence and strategic positioning. Before I had even completed my first immersion, recruiters were soliciting me every week."
– Deborah Cynn, 2021 Graduate
Career Success Services
Career Success is a resource focused on helping students explore connections between their job experiences, personal strengths, and educational aspirations. Utilizing virtual career education, the HBAP network, and personalized career coaching, Career Success experts help students prepare to navigate the job market.
Virtual Career Center
Once enrolled, HBAP students have access to the Virtual Career Center (VCC), a career foundations course emphasizing various strategies and tools for career preparation:
Job search techniques
Professional branding
LinkedIn profile development
Professional networking
Resume/CV reviewing and writing
Cover letter writing
Interview preparation
Salary negotiation preparation
Students have access to the self-paced VCC course while in the program and three years following completion.
Career Coach
Students have access to an expert Career Coach who provides employer-ready feedback and can review various career materials, including resumes, CVs, cover letters, LinkedIn profiles, and digital portfolios.
Career Coaches also provide assistance with identifying career goals, discovering personal motivations, and developing job search preparation strategies.
"One month after completing the Harvard Business Analytics Program, I began a new role as the business intelligence and analytics capabilities leader for commercial sales at Amazon Web Services. HBAP challenged me to think differently about the value of data and how business models are being transformed by analytics."
– Brian Calvanese, 2019 Graduate
Virtual Career Studios
This valuable group coaching service utilizes virtual networking, industry-specific information sessions, and career-related experiences to improve career management skills. Virtual Career Studios are a great resource for job seekers or those considering a career change.
Webinar Series: HBAP and Your Career
"HBAP and Your Career" is an ongoing webinar series for alumni and current students. Host Mark Hardie—a longtime career coach with Harvard Business School and the Massachusetts Institute of Technology—dedicates each session to a different aspect of executive-level career management or professional development. Previous sessions have addressed topics such as:
Optimizing Your
LinkedIn Profile
Take a proactive approach to career management by crafting a social networking presence that reflects your skills and experience; your voice and perspective; and the value you bring to teams and organizations.
Honing Your Communication Skills
Combine traditional career materials—like resumes and cover letters—with digital communications—like direct messaging and Zoom coffee chats—to amplify your job prospects and expand your network.
Showcasing Your
New Knowledge
Highlight your HBAP credentials in resumes and interviews; contextualize your skills for prospective partners or employers; and create a clear career narrative that incorporates your business analytics training.
Negotiating Your
Next Salary
Determine the right time to negotiate, identify which stakeholders to include in the negotiation process, review different compensation levers, and work through common executive-level negotiation scenarios.
"HBAP has prepared us to innovate, solve problems and face new challenges as we continue to navigate our careers. We are prepared to grow as leaders in our respective fields."
– Jamal O'Garro, 2022 Graduate
Discover Executive-Level Career Support With HBAP