The HBAP Class Profile
Students in the Harvard Business Analytics Program (HBAP) represent more than a dozen industries and a variety of senior-level career paths. While HBAP students bring unique and valuable perspectives to the table, they share a common goal: to harness the power of data and create a high-powered global marketplace.
Class Overview
24%
Underrepresented Minorities
Countries and Territories Represented
Australia
Canada
China
India
Japan
Nigeria
United Arab Emirates
United States
Puerto Rico
Peru
Singapore
South Africa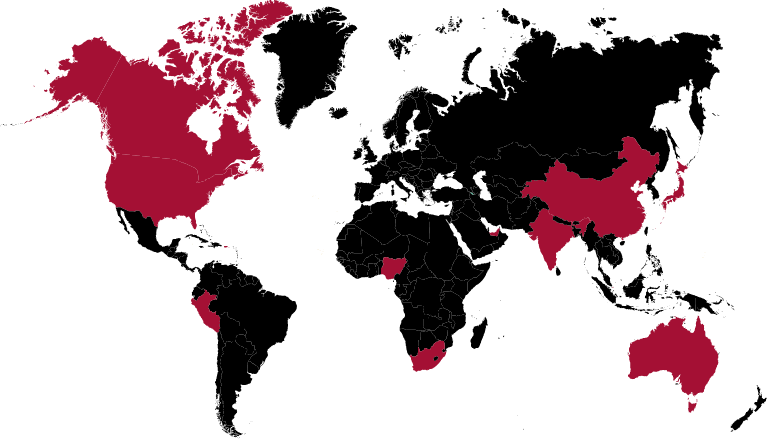 Gender breakdown of program students and graduates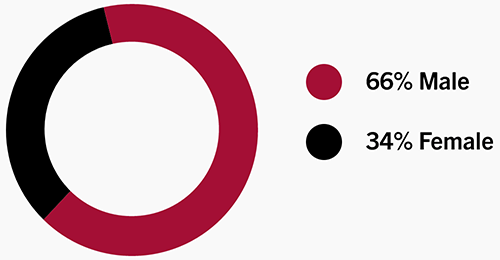 Circle graph shows the percentage breakdown of gender.
"The HBAP network is very diverse and everyone has unique perspectives to share. It was enriching to hear various views on business problems, knowing that there is no one-size-fits-all approach in solving organizational challenges."
Work Alongside Data-Driven Peers
HBAP students typically enter their cohorts as accomplished professionals, often with decades of experience in their fields. You will create high-level connections with distinguished peers who can help broaden your perspective, uncover new solutions, and be a sounding board in your career.
Nearly half of our students are industry leaders for Fortune 500 companies, and more than 70 have been presidents, vice presidents, or other senior leaders in their organizations. The HBAP network is not only top-tier, but close-knit—many of our alumni report staying in touch with their cohorts long after they finish the program.
"If you want to be a senior leader who is part of a global, diverse network that truly impacts industry, this is it. Every single person I've met in the program is unique and data driven, and at the end up the program they have the tools and knowledge to dive into data, innovate, and create."
20
20-Year-Average Work Experience
58
58% Director-Level+ Positions
Industries of C-Suite HBAP Students:
Consulting
Pharmaceuticals/Healthcare
Manufacturing
Technology
Financial Services
Petroleum/Energy
Begin Building a Data-Driven Network
Learn more about the online Harvard Business Analytics Program and the valuable connections you can make in an upcoming cohort.
Based on self-reported data from enrolled students across 2020 cohorts.